Ford Austin Biography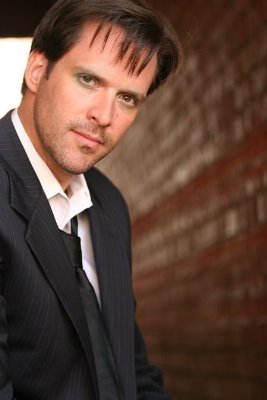 (Writer, Actor, Cinematographer, Producer & Director)
Ford Austin is a direct descendant of Stephen F. Austin, and was born in Oklahoma and raised in Texas. He attributes growing up in those surroundings as the reason he is able to work in Hollywood while staying grounded in reality.

Ford Austin is an award-winning actor, writer, director and producer. He has directed six feature films which are available in stores Blockbuster & Netflix, created hundreds of celebrated short films and videos, sold an original idea for a TV show called "Judge by Jury" to CBS/Paramount Television Studios, and partnered with Stephen Chao and Mike Goedecke to launch the wildly successful website WonderHowTo.com. In 2008, he wrote & directed "Tiny Dancer" which won the Southern California Motion Picture Council's Golden Halo Award and qualified for the Academy Awards Live Action Short category.

Prior to working in film, Ford performed as a professional actor on the stage in New York City where he starred in the world premiere of Henry Miller's "Lawyers" with Kevin Conway, a revival of "Death of a Salesman" with Ralph Waite, and a slew of off-broadway plays. Ford views his eclectic combination of acting and performance styles as the key to working with top Hollywood actors and non-actors alike. He has studied Stanislavski Method with Uta Hagen, improvisational comedy with Chase Winton and Jim Rasch at The Groundlings and received his MFA in Acting from Temple University.

As a writer, Ford is an Alum of The Writer's Bootcamp in Santa Monica, California where he was trained by Jeff Gordon, the creator of the school. Whether shooting on the RED camera while making a feature film or making viral videos on a camera phone, Ford strives to draw his audience in by using the medium to tell incredible stories with great acting, skillful writing and high production value.